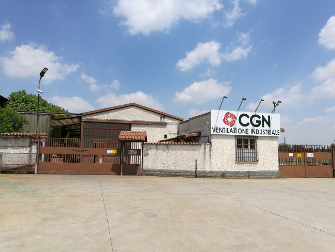 Following on from the previous activity carried out with the CGS Company, already active since 1964, the CGN Company was born, enriched with experience and renewed in specialized personnel, machines and new products in addition to the previous consolidated ones.
To date the CGN Company has an operational life of over 50 years with the main objective that still remains the Design and Construction of Machines for Ventilation for the Industry, such as: Axial Fans, Centrifugal Fans and Ventilation Units.
CGN has a wide range of Axial and Centrifugal Fans able to satisfy the request for Plants in various fields and industrial activities.
The main feature, which distinguishes the CGN, is certainly the reliability of the machines due to a sturdy construction with adequate materials that allow to maintain constant the operating characteristics and mechanical strength over the years.
The vast experience acquired over the years allows our technicians to advise our customers on the selection of the most suitable fan for their systems: ventilation, air conditioning, filtration, dust removal, pneumatic transport, etc..
In special cases or on request we work directly with customers for the study and construction of special machines for plants with specific needs.